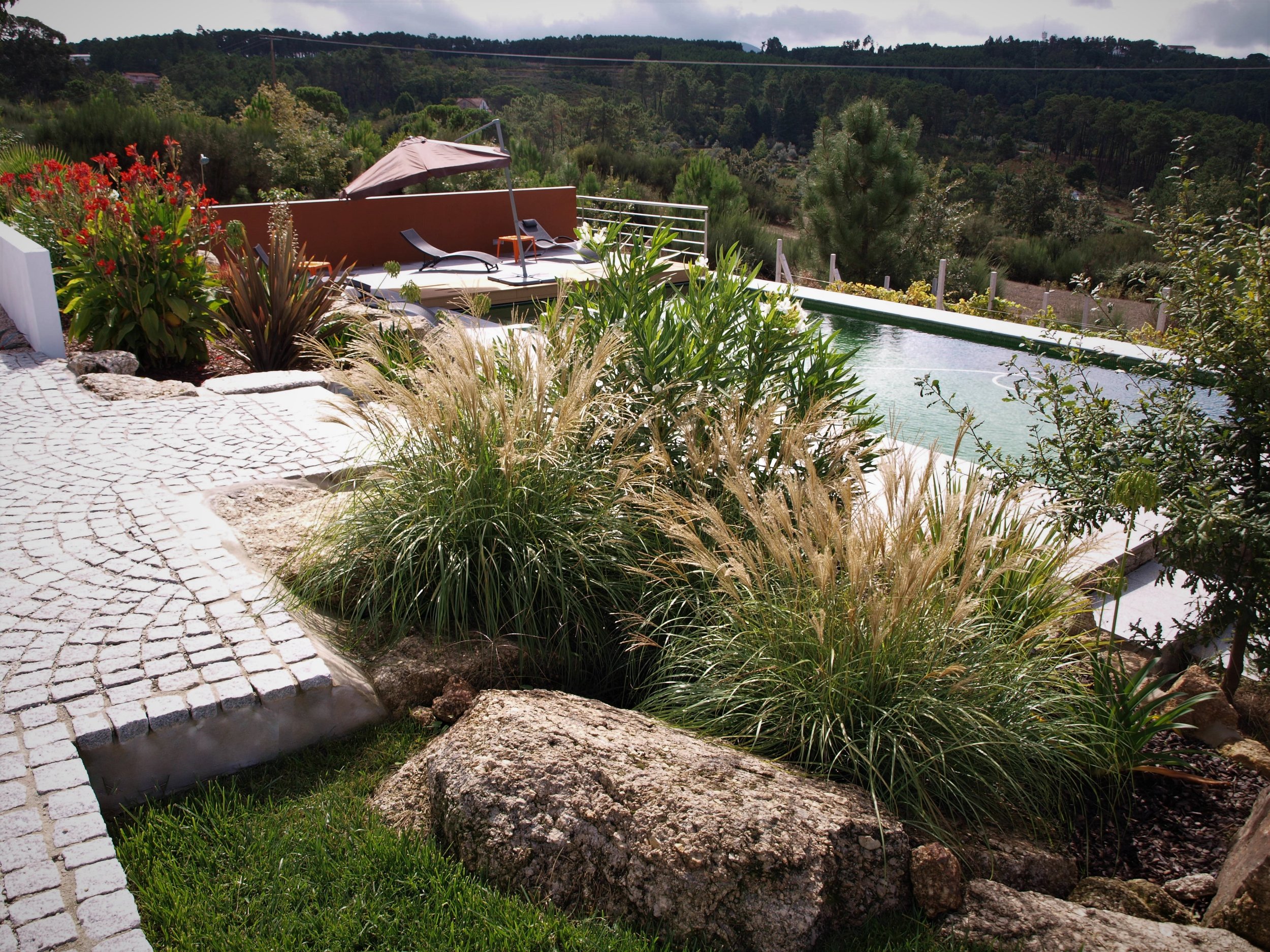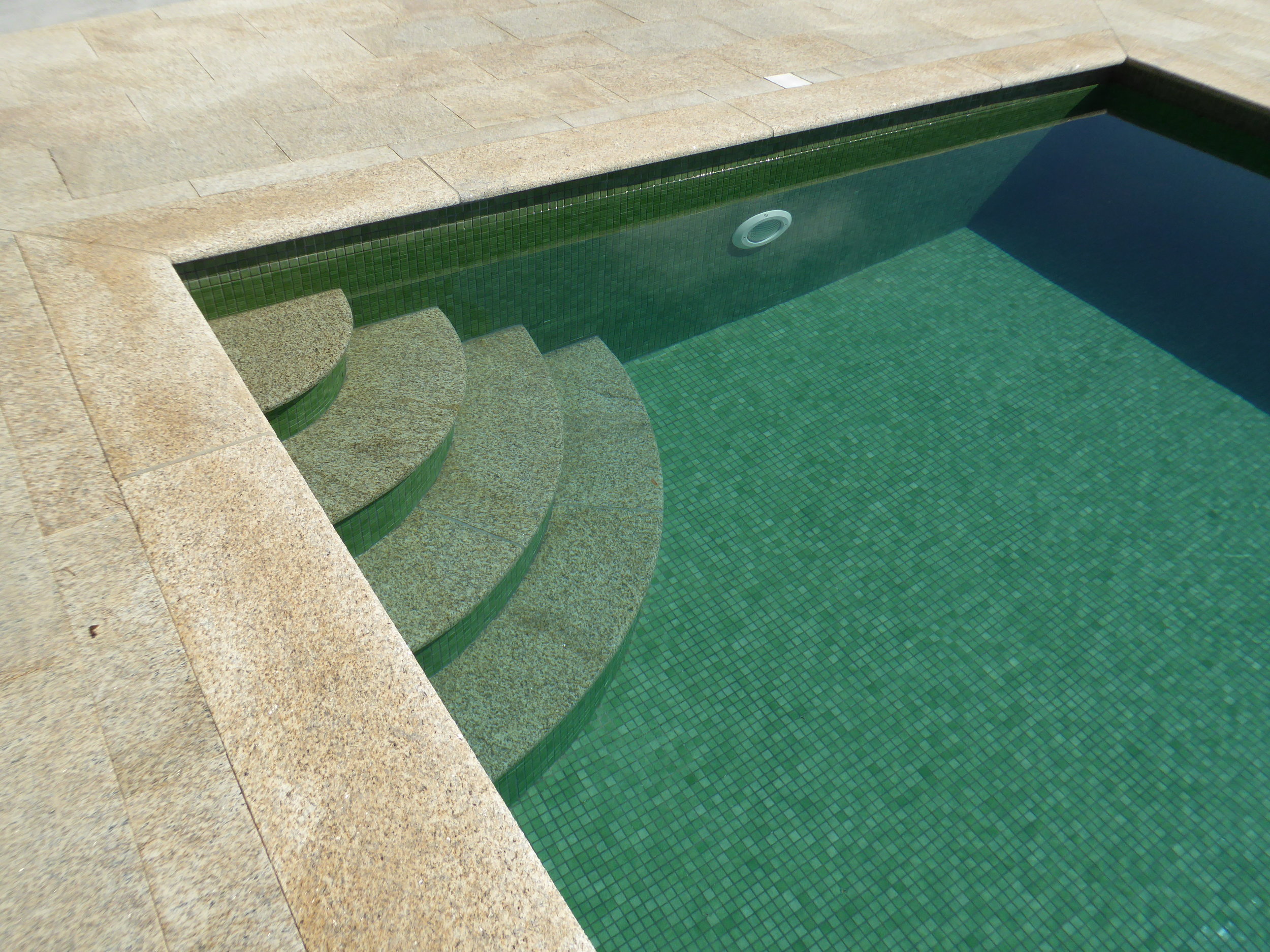 All our pools are custom designed and built to meet the requirements of every client. Our team build to the highest possible standard with steel reinforcing, and our traditional pools are built using an unique mono-pour method which makes our pools incredibly strong.
Whether you are after a sharp modern finish with coloured mosaic glass tiles, a more rustic effect with local granite, or want to swim in a natural pool and share your space with the wildlife, we can help you achieve your dream swimming pool.
Granite Plunge Pool 5mx4m
Holiday home pool, finished in local granite.
Blue/Green 7mx4m
Blue and green mosaic tiles. Local yellow granite edging.
Jade Green 8mx5m
Large pool with jade green mosaic tiles. Yellow granite edging and terrace.
How it's built
Learn more about our construction process, or see it in action from start to finish.